PRECISION • STRENGTH • PERFORMANCE
Allied Boats are commercial aluminum vessels that are built with heavy marine grade aluminum plate so that they can stand up to the years of tough use they will get within your organization.
We design semi-custom, purpose built craft specifically designed to meet the demands of Commercial and Government use. Each boat is designed to meet and exceed your specifications and expectations.Please call today for a custom quote or to arrange a meeting where we can help to design a craft that will meet your needs! Call (360)771-2713 or fill out our contact form and one of our design staff will contact you.
WE PROVIDE CUSTOM SOLUTIONS TO MEET YOUR NEEDS
We utilize state-of-the-art computer aided design (CAD/Rhino).
Allied Boats specializes in watercraft that we can customize to your application that range in size from 20'-35' in length. Our boats are crafted by the finest welders and craftsmen in our field and you can be assured that your boat will exceed your expectations.
We offer many choices of power and propulsion systems from inboard jet, all brands of outboards and gas or diesel I/Os. We work diligently pre-bid to help to provide accurate estimates of construction costs so that you can be assured that the project will fit your budget. We can provide CAD/Rhino drawings for the more custom applications and as requested by our clients.
We look forward to the opportunity to earn your business and look forward to hearing from you!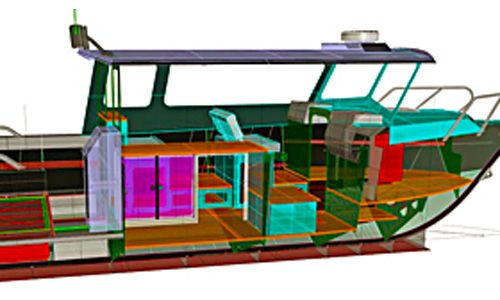 We use the latest technology to design and build with precision cutting methods that will guarantee a precise fit each and every time.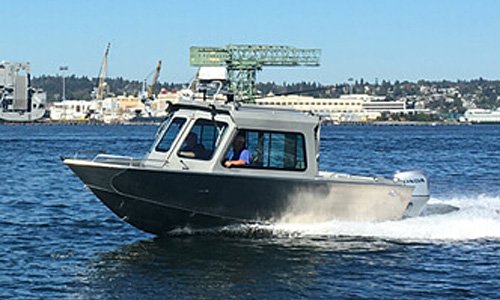 For a more rugged boat, Allied Boats uses the strongest stringer designs built for longevity and unparalleled strength.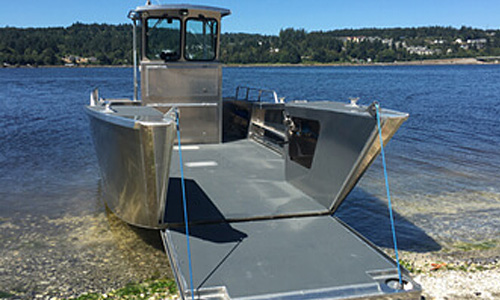 Allied Boats have standard reversed chine and lifting rakes to help you plane faster and run at lower RPMs.
READY TO SELL ALLIED BOATS?
CALL TO SPEAK TO A SALES ASSOCIATE TODAY
FOLLOW US ON SOCIAL MEDIA